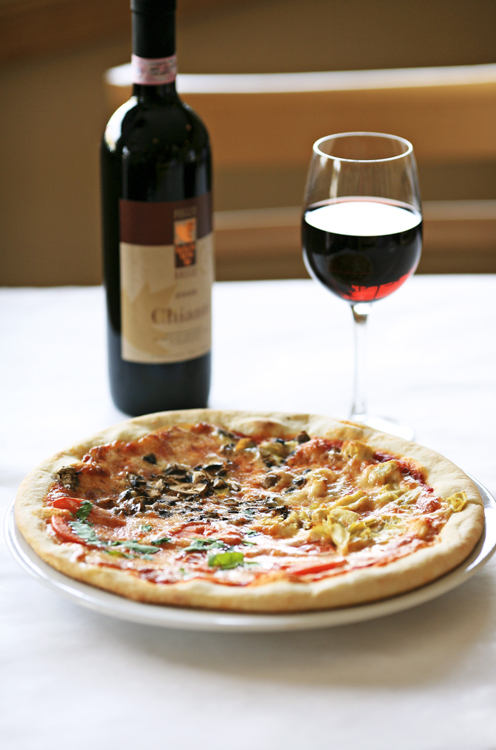 Ho·bo·ken (n.)
An Italian-American enclave in northeast New Jersey on the Hudson River opposite Manhattan.
The birthplace of Frank Sinatra and Matteo's founder Matty Jordan.
The best place in Los Angeles for great everyday Italian food, eat-in or take-out.
Located in the center of everything at 2323 Westwood Boulevard, Hoboken is the companion restaurant to Matteo's, a longtime legend on the Los Angeles dining scene. Founded by the man behind Matteo's, the late Matty Jordan, Hoboken originally served as the overflow space for eager customers who couldn't get a seat at the wildly popular Westside Italian restaurant. Today, Hoboken has its own carefully crafted menu and an identity strong enough to stand alone.
The reason is simple. Hoboken is that rare find: a casual California restaurant that serves the best of everyday East Coast Italian-American cooking to West Coast aficionados of the cuisine. The restaurant specializes in moderately priced hearty, homespun meals served in a casual, family-friendly atmosphere. Diners feel as comfortable stopping by Hoboken on their lunch hour as they do bringing the kids to the restaurant after the weekend soccer game.
Purchased in November 2005 by several members of the local Heron family, the restaurant benefited from a complete renovation in early 2006. The restaurant offers sidewalk dining and comfortably seats 44 indoors amid warmly hued walls and Hoboken–themed art to create an inviting ambience. With a vast and varied menu, there is something for everyone at your table.